Samsung's flagship device of the year, Samsung Galaxy S5 was launched in India during an official event in New Delhi today. While prices were still not announced, the retailers speak of it to be around ₹51.5k. The smartPhone will be nation-wide available from 11th April 2014 onwards.
Launched in the last week of February this year, the smartPhone is believed to be the most powerful device from Samsung till now. The device is packed with breathtaking features and accompanies a variety of offers to choose from.
Galaxy S5, as Samsung tagged it "Back to Basics", has been experimented extensively, particularly on the soft, delicate spots to give that new feel on Samsung devices which the previous products are lacking largely.
The first touch gives you the feel of velvet-like back cover which now replaces the traditional plastic one. Further observations and controlling brings out features which have never been seen of before. One of them be IP67 Certified Dust-protection and Water Resistance!
The key features include Android 4.4.2 Kitkat OS, 5.1 inch AMOLED FHD display, 2.5 GHz processor, 2 GB RAM, 16 internal storage and a 16 MP camera.
Read the in-depth report of Features & Specifications of Samsung Galaxy S5 right
Here
.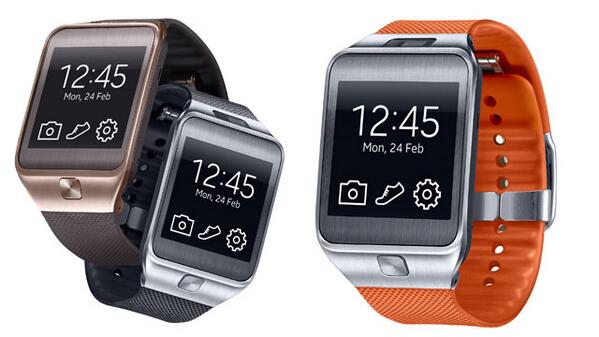 With Galaxy S5, came the Gear 2, Gear 2 Neo and Gear Fit, which will also be available from April 11 along with the S5! While the Gear 2 costs ₹21,900, Gear 2 Neo and Gear Fit are well-fitted together with a price tag of ₹15,900.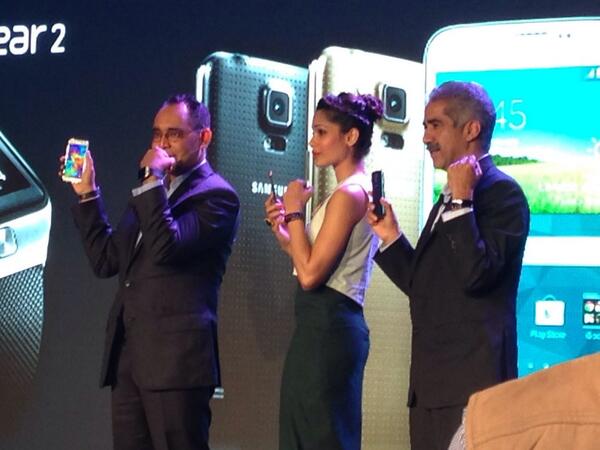 "Our innovation is inspired by people and should inspire people," says Vineet Taneja, Country Head, Samsung Electronics at the launch event. The announcement of the price between ₹51,000 and ₹53,000 disappointed many of the listeners while the might-be upcoming gift packages and special offers cheered up the hall.
The Samsung Galaxy S5 is available for pre-order from Saturday, March 29 2014 while the device will showcase in the markets from April 11 onwards. The retailers do reveal the price to be ₹51,500. Though it has got a great background, exceptionally well features and a really fine tuning, the 16GB version-only available news along with a sky-scraping price just might take the charm off!