The once dominant mobile-phone giant Nokia has finally planned to prefer economy over particularity. Described as a real "Game Changer", Nokia's Latest
Normandy
will feature an Android OS,
inaugurating
an all new track for the Microsoft-bought smartPhone brand. Recently leaked were a bunch of its pics, features and lots more...
Nokia's extensive-planned blueprint "Project N" , now named as Normandy was recently spotted with KitKat OS, dropping the jaws of everyone around!
(Nokia & Android, Are You Kidding Me?)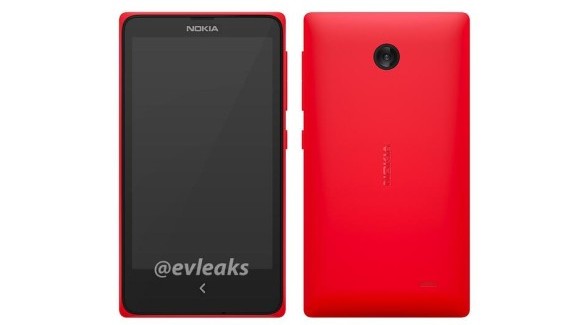 The phone is set to get a position in the "Asha" series, low on price, a budget phone indeed! It is said to be packed with a highly modified version of Android's latest KitKat OS (v4.4.1) running numerous Nokia apps along with major Droid apps.
The device may feature a Qualcomm Snapdragon 200 processor, a 1.0 GHz Dual-core or something spectacular from the Quad-core rack. It presents a 4" inch screen and a 5 MP rear camera and a superior battery than the same-range Samsung devices.
There are gossips about its launching at the Mobile World Congress to be held in Barcelona in February 2014. Yes, It might be launched in February, or maybe later as per Microsoft's strategies or, just like Nokia's N9, possibly never.
Grab more of news, announcements and launches from TechAarc @ Facebook !!!
So, don't forget to mention your thoughts on Nokia's latest endeavour below or on our Facebook page!